Representative Montenegrin media founded on 7 of March 2012 in Podgorica, the Media Council for Self-regulation.

This body is in charge of monitoring professional and ethics standards in journalism in Montenegro. As most of the journalists and media unions are not functioning, founders of Media Council for Self Regulation decided to invite individual media who accept the Code of Ethics in journalism, and who are commit to its implementation, to be base of a new concept of media self-regulation in the country.


As it is well known journalism in our country suffering because of a lack of will in respecting basic ethical standards. As a consequence of this, one part of our media roughly abused the profession. This includes, manipulation with information, professional offence, abuse of children, untruthful news can be often witnessed in our media. In one word we have a wrong policy that everything is allowed in our media.

Media Council for Self-Regulation is open for all media who want to join and together develop and improve journalism in Montenegro. Only with a joint effort we can improve the reputation of the profession which has been endangered in past years with serious manipulations.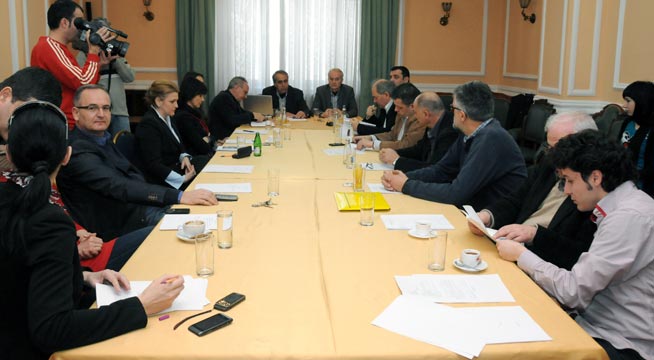 Executive Secretary:


Ranko Vujović

Managing Board:


Darko Šuković, president
Draško Đuranović
Sonja Drobac
Nedžad Lajka
Slavko Mandic
Commission for Monitoring and Complaints:


Aneta Spaić
Sonja Drobac
Danilo Burzan
Branko Vojičić
Ranko Vujović
Members:
POBJEDA, portal Pobjeda, Radio ELMAG, TV TEUTA, Radio ANTENA M, portal Antena M, Radio DUX, Portal ANALITIKA, TV NOVA M, portal CDM, TV Boin